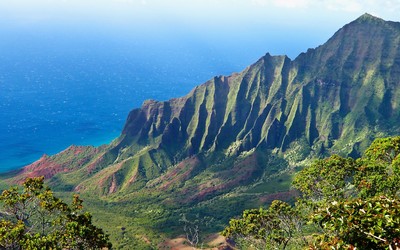 Warning
: Illegal string offset 'status_txt' in
/home/nicole25/public_html/wp-content/plugins/share-and-follow/share-and-follow.php
on line
1995
Warning
: Illegal string offset 'status_txt' in
/home/nicole25/public_html/wp-content/plugins/share-and-follow/share-and-follow.php
on line
1995
Warning
: Illegal string offset 'status_txt' in
/home/nicole25/public_html/wp-content/plugins/share-and-follow/share-and-follow.php
on line
2007
Warning
: Illegal string offset 'status_txt' in
/home/nicole25/public_html/wp-content/plugins/share-and-follow/share-and-follow.php
on line
1995
Warning
: Illegal string offset 'status_txt' in
/home/nicole25/public_html/wp-content/plugins/share-and-follow/share-and-follow.php
on line
1995
Warning
: Illegal string offset 'status_txt' in
/home/nicole25/public_html/wp-content/plugins/share-and-follow/share-and-follow.php
on line
2024
I'm writing this personal assessment of Alexander Payne's "The Descendants" knowing that I will evoke the same brand of local provincialism that I've eschewed upon my return home to Honolulu after a stint on the East Coast.
In the summer of 2004, during a celebration of my high school graduation, my tutu's sister took me aside, looked me dead in the eyes and said, "Never forget who you are and where you are from."  At the time, I refused to believe that 18 years of island upbringing had produced the final portrait of the person I would be for the rest of my life.  This can't be it, I thought.  So I left for college in New Jersey followed by a ten-year plan in New York.  However my ten-year plan had eight years hacked off and all of a sudden I found myself back in Honolulu emotionally marooned in familiar surroundings.
As would please my tutu's sister, my reaction to "The Descendants" stems from my kama'aina upbringing, family ties, and relationship with this placed called Hawai'i.  Still, I hope these homegrown insights will illuminate emotions so expertly conveyed in cinema that the palette of Paradise pales against the color-wheel of our basic human condition.
"Just saw The Descendants. Thought of you. Greek pathos. I understand you better now," read a text from a San Franciscan friend whose unspoken praise of Payne's life-like rendering sparked my curiosity as well as my suspicions.  After all, the canon of Made-in-Hawaii films includes such titles as "Blue Crush" (which I care not to see) and "Forgetting Sarah Marshall" (which I enjoyed).   Still, the words "I understand you better now" warranted my attention so I decided to investigate.
Could the slick Danny Ocean ever be a convincing kama'aina attorney named Matt King?
Trained to never waste a New York minute on sub-standard anything, I cross-referenced movie reviews from various sources including, but not limited to, the New York Times, The Wall Street Journal, and the ever-accurate Rotten Tomatoes.  Save for a few dissenters on Clooney's hype, each review glowed like a mahealani moon across the water.  "If there's something fundamentally wrong with The Descendants, I can't find it," said Peter Travers of Rolling Stone.  Even the Stone is convinced?!  Perhaps my friend's enthusiasm for the film went beyond his personal zeal for the work of his fellow Greek (Payne is the Anglicized version of Papadopoulos).
I learned that an unpublished manuscript by a Hawaii-expatriate named Kaui Hart Hemmings rolled across the desk of Payne's producing partner who quickly passed the gemstone along to his friend.  Initially limiting his role to that of producer, Payne eventually decided to adapt and direct the film, a pleasant surprise for Hollywood given the seven-year pau hana since "Sideways."  I vowed to see the movie for the sake of Payne's craftsmanship and decided that I could overlook the need for local accuracy in the name of entertainment.
While waiting for the opening date in Honolulu, I received a slew of texts, emails, and Facebook messages from friends fortunate to live in major cities graced with early openings of the film.  To my surprise, all were pleased with the storytelling.
When the movie finally opened, my island living got in the way.  The hours that needed to be "put in" at the day job.  The myriad of "soul" projects requiring slow and steady progress during the off-hours.  The LAX-style traffic.  The quality time with my only living grandparent and sporadic moments with my sister when she wasn't working.  The semblance of a social life when not asleep.  The attempt, albeit feeble, to assist with various household duties including the kitty litter dedicated to the cats whom I often forget to pet.  The occasional consideration of uprooting to the Bay Area.
Then on a Tuesday, a friend asked if I wanted to see the film that evening after work.  Normally, I decline any weekday activities that might cause me to snooze past my 5AM alarm.  However, I knew that if I didn't go that evening, I would never see the film.  So off we went.
Wow.
The attention to detail, buttressed by a close working relationship between Payne and Hemmings, delivered one of the most connective viewer experiences I've ever had with a film.  A high school friend living in Seattle described the film as "the most true-to-real-Hawai'i major motion pictures," and I had to agree.  Payne showed island life as I've know it.  In one scene, Matt King takes his youngest daughter Scottie to a classmate's home to apologize for a social infraction.  Though I've never been to that particular home, I've been to one just like it: the lived-in home of a local Japanese family with a host of modern electronics contrasted by traditional Japanese art on the wall and furniture from another era.  In another scene, King frantically races to a friend's home and although he is distracted by the breaking news of his wife's infidelity, Payne made sure King removed his rubbah slippahs before entering the house.  Then there was the 'umeke bowl used to capture the votes of King's family members regarding the entrusted land.  Central to island life, gatherings of family and friends were aptly portrayed as events grounded by an abundance of food.  So true to life, even the Kama'aina Pest Control truck made a cameo.  While non-locals might've marveled at the pidgin used sparingly or delighted in the way Aloha attire makes our downtown Honolulu business district look like a box of colorful jimmies, I simply sat back and watched my life on the big screen.
As a moviegoer, I appreciated Payne's artful balancing act between realism and subdued satire, allowing me to laugh at Sid, the Punahou stoner kid (which some pals from Iolani School made sure to point out to me), while empathizing with Alex, King's eldest daughter, on the truths of having a grandmother with dementia.  As an audiophile, I relished the musical selections that trimmed each scene with its own flavor.  One of my favorite moments paired the jovial yodel of a local three-piece band in contrast to the wrenching realization that King's affairs with the family land and his wife's historical infidelity were oddly intertwined.  The take-home message: The islands really are that small.  I laughed and I listened.
I even cried.
…though not during those typical moments when one might expect to well up, but during a scene when a cousin takes King and his daughters to view the family's vast tract of unspoilt land up for sale.  While King and family gaze upon the panorama of mountainous verdancy that pours into the ocean blue,  Alex comments that she and her mother used to camp down there on the sandy strip of beach.  King's cousin slings a few lines about a potential buyer's plans to build a golf course, a luxury hotel, and probably a shopping mall.  Concerned that she might be missing out, Scottie pleads, "I want to camp there!"  And there it was:
Silent but steadfast, the land itself brought forth an examination of the past, the present, and the future—a blank psychological canvas that cued a curious turn inward.  What to do?
Without oversimplifying, King's dilemma is something of a standard conversation across various industries in Hawai'i.  Do we develop?  Do we preserve?  Do we innovate?  Is this an improvement?  An impediment?  What do we have to gain?  What do we have to lose?  To really lose?  What is the right choice?  Local fatalists might scoff and say that those with real power the likes of Matt King are not asking such questions.  If the naysayers are correct, then I say we have a serious problem.
When I moved back to Hawai'i in October 2010, I lamented that almost nothing had changed.  Sure, two periodicals were merged into one newspaper and a favorite Mexican restaurant named Compadres had evaporated some time before.  Chinatown came as the biggest surprise with its bar scene, enclave of hipsters, and minute roster of scenesters.  "Hawaii has…#hipsters?" I tweeted to a friend.  I never imagined flannel and skinny jeans on Hotel Street, which is noticeably devoid of tranny hookers these days.
In those first few months back, I yearned —nay, I ached— for a life elsewhere.  I missed the energy of the Lower East Side, the plethora of museums, the glut of galleries, the insta-runway on the streets and, most of all, my healthy consumption of live music concerts.  I also missed the existence of a mass transit system that wasn't socially demoted to be "just for homeless people," as expressed by some local folks.  "How will you survive without a car?!" everyone asked.  It seemed to me that Hawai'i was still on Hawaiian time, years behind other U.S. cities and, most certainly, the world's metropolises.
In some respects, it is accurate to say that Hawai'i is a few years behind other locales.  However, I was wrong to say that Hawai'i isn't changing.  After a gig with the Finance Committee of the Hawai'i State House of Representatives, I realized that Hawai'i is currently on a unique pivot point turning, albeit slowly, towards its future.  Mandates for more sustainable utilities portfolios, renewable energy startups, plans for expansion at the new-ish medical school, the State's first-ever elected Board of Education, buzzings about turning agricultural land into developments, and a bulbous contract between the City & County of Honolulu and an Italian firm for a steel-on-steel rail system.   These represent just a few of the seedlings planted over the last few years.
As a young modern state, Hawai'i is like Matt King in that early scene standing on the precipice of the present, looking out towards the future.  Unlike the fate of King's family land, Hawai'i's future will be largely determined by institutions: the Government, the Private sector, the Public sector, and the People.  It's easy to hide within an institution and invoke the typical local ethos that "If can, can. If no can, no can."  One thing I've relearned during my time at home is that few people present new thinking against the grain of conventional views because it is considered unbecoming and will likely put one in direct conflict with a cousin's mother-in-law's best friend's nephew (we laugh at the concept of six-degrees of separation here).  Given the co-dependence inherent to island living, every decision made by our institutions has and will affect every single one of us living here.
However we forget that every institution is comprised of individuals and, as pointed out in the film, Hawai'i's institutions are intricate tapestries woven together by business relationships, friendships, and family ties—categories that span generations and merge often.  Through the story of Matt King, Payne and Hemmings remind us that life is rarely easy and that our decisions often hold greater implications than we could ever imagine.  This film brought on my genuine consideration that perhaps Hawai'i doesn't need to alter itself so drastically.  Given that I've spent the last year thinking about how Hawai'i needs to change, I was arrested by the latter realization.   Yet change is inevitable whether by nature or by statute, thus we are presented with the opportunity to make Hawai'i the very best Hawai'i it can be.  But what is "the very best Hawai'i"?
I don't know.
Watching Matt King contemplate the future as personified by the land before him reminds us that it is on the level of the individual that we make the most important decisions of all.  We are reminded that we are the descendants of our own decisions.
Are you satisfied?